PharmaAdvantage is a solution utilizing proprietary algorithms utilizing the market and industry data to detect favorable market condition that can trigger adjustments to  professional allowance rates  to optimize the bottom line
PharmaAdvantage is a set of algorithms.
The algorithms work with various data sources including Service Level Data, your Back Order Data, Competitive Back Order Data, Market Share Size and Profitability Data that you have available or access to.
PharmaAdvantage platform lets you consolidate data from these various data sources in a single databases.
You can then tune the PharmaAdvantage Algorithm parameters and run algorithm.
Algorithm output let's you gain insights on the favorable market conditions. The recommendations generated by the algorithm lets you adjust the PA Rates in PharmaSMS manually or automatically.
How does PharmaAdvantage Work?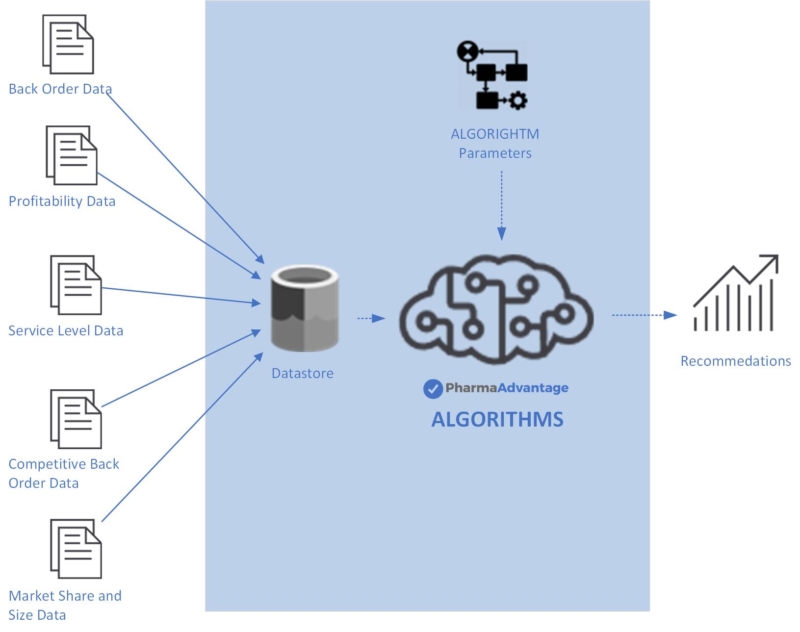 LEARN


More About PharmaAdvantage.